Thanks for stopping by.

About Brandon Wooley...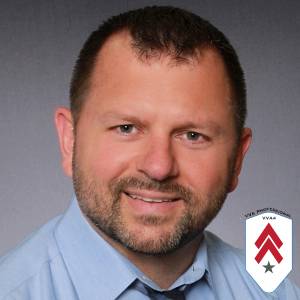 Proud VettedVA Professional
As a proud VettedVA Professional and VA mortgage instructor, Brandon Wooley with Mason Mortgage Advisors provides accurate and supportive VA financing information.
Whether it is for purchasing a home, refinancing a home, building a home, or general mortgage questions…Brandon has spent the last decade of his career putting his primary focus on VA loan education, advising veterans so they maximize their success utilizing their VA home loan benefit.
We're here to make the VA home loan process easier with tools and knowledge that will help guide you along the way, starting with our VA Loan Qualifier.
We'll help you clearly see differences between loan programs, allowing you to choose the right one for your mortgage goals in buying or refinancing.
The VA Loan Process
Here's how our home loan process works:
Complete our simple VA Loan Qualifier.
Receive options based on your unique criteria and scenario
Compare mortgage interest rates and terms
Choose the offer that best fits your needs
Get Your FREE Mortgage Rate Quote!